"IT ALL STARTS WITH A GOOD PLAN ®"

My passion is building custom dream homes with timeless designs that match your personal style and needs.
About JULIE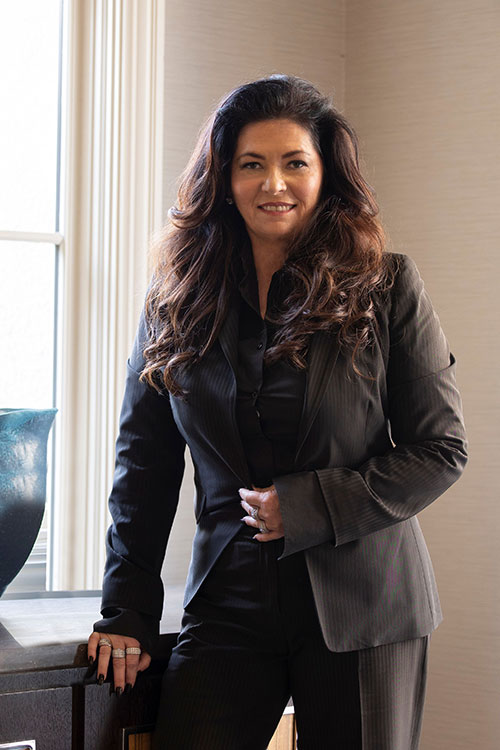 Julie's passion is to build custom dream homes with timeless designs that match every client's style and needs. She has been in the Design Build business for over thirty years. As a designer and general contractor, she oversees and executes all facets of the blueprints and build from conception to completion while providing a collaborative and stress-free process for each client.
From an early age, Julie demonstrated her rare gift of being able to visualize and bring to life ideas through drawing.  Clients are able to see their vision literally come to life in front of their eyes, as Julie replicates their words into images.  Her careful understanding and ability to attune to each client's needs and lifestyle, along with building quality custom homes, has led to a long and rewarding career.
Understanding the importance of creating and executing a thorough plan and being able to communicate to her clients each step is another one of Julie's talents. Her career began as a designer trying to work with contractors and she found that the process needed to be improved. Julie became a licensed general contractor and is able to provide excellent craftsmanship while helping clients navigate the complexities of the construction process and ensuring peace of mind throughout the project.
No project is too large or too small.  All come in on time and on budget! Now, ask yourself, "Why can't I have it all and live in my luxurious custom designed dream home?"
Bio 
Julie Laughton has completed over 1,000 remodels and custom homes along the affluent coastal communities of Orange and LA County, Laguna Beach and Newport Beach as well as significant projects in Beverly Hills, Hollywood and Pasadena.
Most notable projects include the Mediterranean Style 1928 Wallace Neff home, featured in the movie Monster-in-Law and the English Tudor hilltop estate of Disney Imagineer Tony Baxter.  Julie specializes in providing her clients a seamless one-stop shop Design Build service where all of their project needs are met in-house.
As a graduate of Iowa State University, she studied Architecture, Landscape Architecture, Mechanical Engineering and Interior Design.  After graduating with a degree in Design, she moved to New York City where she spent five years working for two different architectural firms and top five developers in Manhattan.  Properties included: Phillip Milstein's Windsor Court, Liberty Court and Normandy Court, Lefrak Property's Newport City, Landau Development's 990 Avenue of the Americas, Zeckendorf Development's Zeckendorf Towers, J.I. Sopher's the Monarch and Astor Terrace, Bank of America's 5th Avenue Corporate Offices, Citibank's Park Avenue Corporate Offices, David Webb Jewelry on Park Avenue, Weinberg Law Offices, Rizzo Law Offices and the historical Friars Club.
When opportunity arose, Julie relocated to Los Angeles and quickly found her way to Laguna Beach. After adding Certified Custom Kitchen and Bath design to her resume, it was time to round out her credentials to include being a licensed General Contractor. Julie's vast expertise and experience is demonstrated through her portfolio. Her unique hands-on process and attention to detail have made her a favorite among homeowners who value a stress-free process, meticulous attention to detail and a flare for retaining the essence of your dream home.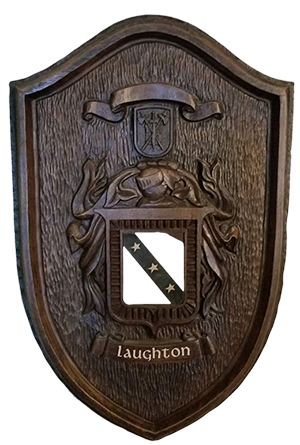 Julie Laughton – Credentials
Bachelors of Arts Degree in Design from Iowa State University
Studies included Architecture, Interior Design, Space Planning, Mechanical Engineering, and Landscape Architecture
5 Years Professional Experience in New York City
Andrew Blackman Architects
Sr Draftsman / Interior Designer, Summer Intern 1984
Sheridan Harinski Architectural Firm
Sr Designer 1985-1987, Clients: Bank of America, Citibank, Manufacturers Hanover Trust Company, South Street Seaport Retail Spaces, David Webb Jewelry on 57th Street, and Weinberg Law Office on Park Avenue
Elaine Lewis Assoc Design Firm
Sr Designer 1987-1990, Clients: Top 5 developers in Manhattan – Philip Milstein, Goodstein, LeFrak, Zeckendorf, and Silverman. Worked on model homes for high-rise condos being built. Projects Include Normandie Court, Battery Park, and such elite properties as the historical Friars Club
Enviromatrix Kitchens – Custom Kitchen Design
Head of Sales, Beverly Hills, CA – 1 million dollars in sales
Greenbriar Kitchens – Custom Kitchens Design
Designer and Head of Sales, Newport Beach, CA – 1 million dollars in sales
1991 - CKB – Certified Kitchen and Bath Designer
1992-Current Julie Laughton Interior Design and Custom Kitchens
My first business, over 350 custom kitchens designed from 1990 - 2007
2001 - CCIDC – Certified in CCRE
California Council for Interior Design Certification
California Codes and Regulations for Interior Designers
Certified Kitchen and Bath Design
2005 - ASID – Professional Member American Society of Interior Designers
AIA – Affiliate American Institute of Architects
2006-Current - CEO of JLDB – Julie Laughton Design Build Corp The Design Division
CEO of JLGC – Julie Laughton General Contractor The Build Division, License #903819
2016-Current - Author
NAWIC – National Association of Women in Construction
AAUW – American Association of University Women
2017-Current - AWA+D – Association for Women in Architecture + Design Member and Speaker
GAC – Government Affairs Committee and Urban Development Committee Laguna Beach 
2018-Current - Board Member, Executive Director, and President-Elect
Laguna Beach Chamber of Commerce
2019-Current - Community Advisory Board Member KX 93.5 Radio Station DJ Booth Named Julie Laughton Design Build Studio
2019-Current - Board Member, LBPD PEA Laguna Beach Police Employee Association
Member of Newport Beach Chamber
2023-Current -  Ambassador to Affordable Housing Appointed by United Nations Association
COMMUNITY PARTICIPATION and Philanthropy :
Laguna Beach Chamber
Newport Beach Chamber
Corona Del Mar Chamber
Laguna Beach Boys and Girls Club
Laguna Beach Garden Club
Laguna Beach Police PEA
Newport Beach Police Association
Just Gather
Laguna Food Pantry
LBHS Volleyball
Campman Events
AAUW
ST Jude's
Orange County Philanthropy Day
TRADE AFFILIATES :
AIA - American Institute of Architects
ASID - America Society Interior Designers
AWA+D American Woman Architecture + Design
NWICA- National Woman in Construction Assoc
ABC - American Builders Association
NAHB - National Home Builders Assoc
AGC - Associated General Contractors
HBA - Home Builders Association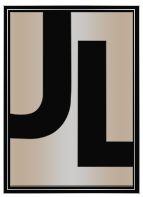 Julie Laughton ®
Design Build
and
JLGC
License # 903819
Are you ready to make your dream home a reality?