Julie Laughton Design Build
Premiere Custom Home Builder Newport Beach
Timeless Tuscan Villa
This home is located in Crystal Cove on the bluff overlooking the ocean with a direct view of Catalina Island. The property has spacious rooms, large rear yard and an amazing view. Crystal Cove is such a beautiful community conveniently located between Laguna Beach and Newport Beach.
The home will be completely remodeled. The rooms will stay in the same location, but every finish is changing. The new look will be fresh, natural and timeless. We will be doing European white oak floors throughout and mixing white cabinets with oak cabinets for a fresh new look. There will be all new lighting throughout the home, including a new chandelier in the grand staircase.
This is a great space to gather with family and friends and a huge backyard for kids and dogs. The backyard has a pool, jacuzzi and outdoor dining area. It's such a pleasure to be able to freshen up this amazing home for the new owners.
Farmhouse at the Beach
This home will have a total makeover into a truly timeless, elegant, modern style. Everything will be new inside and out for a fresh look.
Instead of tearing the home down, we decided to do a custom home remodel by adding a brand new roof deck complete with a jacuzzi, lounge area, firepit, sunbathing area and dining area next to a custom kitchen with a built-in barbecue. As a custom home builder in Newport Beach, the attention to detail along with the quality of materials used is very important along the ocean. Wall to wall sliding glass doors will be added in the living room to give a 180 degree view of the ocean all the way from the Newport Beach Pier to the iconic Wedge. The finished custom bathroom design will include Carrara marble countertops and showers and a vintage pattern floor.
The downstairs rental unit will also be remodeled with all new porcelain tile floors, marble fireplace, marble kitchen countertops and marble bathroom counters and showers.
Ultimate Beach House
This new ground up construction project is for a luxury custom built beach house that is all about entertaining and playing sports. The unique features include a 42 foot stainless steel swimming pool on the roof and a subterranean pickleball court.
The cost to build a custom home like this is worth it in the end, but homes with these special features require architectural, engineering and construction experts. As a general contractor in Orange County, I am known for my expertise with these types of homes and quality craftsmanship. On this custom home project, several specialists were involved in the planning stages and the client trusted the process.
Julie Laughton Design Build has thirty years of experience building and remodeling quality custom homes in the coastal communities of Orange County. This home required an exceptional amount of detail in the foundation and structural framing before the exterior could be completed. Superior materials and quality and craftsmanship along with knowledge and experience are required for these kinds of projects.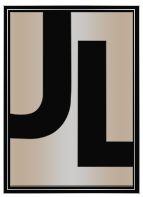 Julie Laughton ®
Design Build
and
JLGC
License # 903819
Are you ready to make your dream home a reality?