Interior Design
Premiere Interior Designer Orange County
Modern Mediterranean
This modern Mediterranean home is located on the hills of the Newport Beach Coast. The home overlooks the coastline from Mexico to the Palisades with Catalina in the middle.
The home was completely remodeled. The new look is fresh, natural and timeless. We did new white oak floors throughout and mixed white cabinets with oak cabinets. The luxurious bathroom is done in a modern Mediterranean style with herringbone calacatta marble and white oak cabinets. There is new lighting throughout the home. We stained the existing wood handrail of the grand staircase to match the oak floors. We kept the original wrought iron railing and it looks amazing.
The property has spacious rooms, large rear yard and an amazing view. The backyard has a pool, Jacuzzi and outdoor dining area. It was such a pleasure to be able to freshen up this amazing home for the new owners.
Laguna Beach Modern
This majestic modern home has five levels and the view from the decks is the white water of Main Beach in Laguna. The home was done in a contemporary style with rich tones.
We upgraded the kitchen, master bath and the guest bath. This kitchen has been completely transformed into a stunning representation of the client's vision for his new home. The details of the design include new cabinets that feel like mink when you touch them and the powerful organic vibe that the marble gives off in its natural beauty. The playful rope light above the island accentuates the marble's natural veining.
This home also has features that make it fabulous for entertaining. There is a Jacuzzi on the first level with a spectacular ocean view and a large lap pool on the second story with a yard, full bar and eating area with fireplace. Nothing like having the remodel complete and fully furnished immediately so the client can enjoy their home for summer entertaining.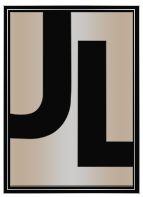 Julie Laughton ®
Design Build
and
JLGC
License # 903819
Are you ready to make your dream home a reality?