Custom Details
5-Star Home Construction Company in Laguna Beach and Newport Beach
Our 5-Star home construction Design Build company in Laguna Beach and Newport Beach works with the homeowner one on one. Every custom home building project starts with a theme that matches the homeowner's lifestyle. That involves customizing every aspect of the home. It's important to us that every detail is thought out and carefully selected.
We provide the homeowner with a truly customized dream home in every aspect from the design to the quality of the materials. Custom cabinet design, ceiling design, tile layout, countertop edges, lighting layouts and more are all individually designed for each home. We pride ourselves on the attention to detail and offer the highest level of custom craftsmanship available.
Julie Laughton Design Build specializes in customizing your home. Check out our projects and look for these details on every single one.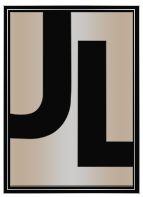 Julie Laughton ®
Design Build
and
JLGC
License # 903819
Are you ready to make your dream home a reality?