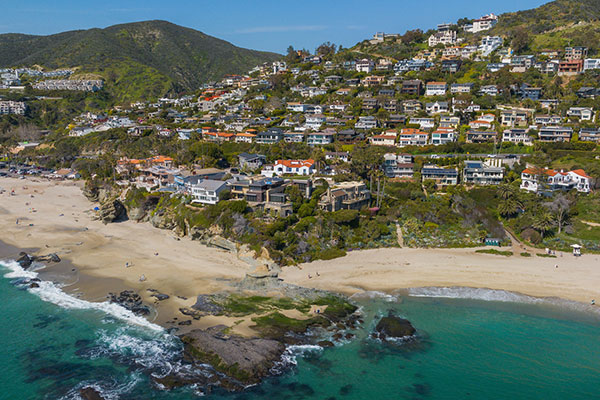 The stunning homes built in Laguna Beach, Newport Beach, Newport Coast, Corona Del Mar, and on the Balboa Peninsula make these communities a beautiful and enjoyable place to work as a custom home builder. Whether you are doing a full home remodel or a new home built ground up in Orange County, my 7 Simple Steps will help take the stress out of your project.
The majority of my custom home build projects have ocean views. When you are building on or near the sand, there are important things to keep in mind regarding lifetime maintenance. The materials you use need to be able to withstand the weather elements. Julie Laughton Design Build is an expert on working on beach homes that need extra TLC. The lifetime maintenance checklist on my website details the important things to keep in mind that will save you time and money.
Outdoor living design is essential in the custom homes built and renovated in Orange County. Having the outdoors flow seamlessly with the indoors for entertaining is mandatory in Southern California beach homes. When I take on a home renovation or a new home build project, everything we do is customized in relation to how the client lives and how they want it to feel and function on a daily basis. I start by putting the client's dreams on paper and the client makes all of their selections before the constructions starts. These important steps in the process cannot be skipped or done later. If all of the steps are followed in order there is very little room for error and problems to happen.
If you are ready to work with a true one-stop shop, call me to discuss your dream home.