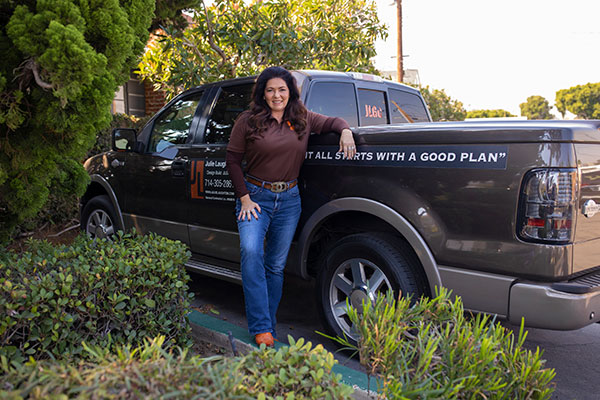 I am both a designer and general contractor in Orange County. As the designer, I see the vision. As the contractor, I am able to tell the homeowner what all the costs are before the planning process even starts, which saves the client time and money. Each step of the process is clear and understandable from the conception of the first sketch to the completion of the build.
The home remodel process can be a fun, enjoyable, and stress-free experience if you work with the right people. I decided to get my general contractor's license and this was a game changer for me and my clients. I was able to now give them a one-stop shop where they only have to speak with one person on the project. I provide my clients with a 5-star seamless process.
I receive many calls from homeowners in Orange County who are in the middle of a nightmare remodel or just finished one and want to hire me. You should be working with these three licensed professionals: architect, designer, and general contractor. The first thing you need are plans that work so you can establish the budget. Once you have completed plans with all specifications and material selections made, it's then okay to sign the construction contract, which contains the complete scope of work, scheduling, and itemized costs. If you don't have complete plans, it will be impossible to follow the budget. The thing most contractors miss is working out all of the details upfront before the remodel begins.
Please call me for more information about my one-stop shop (714)-305-2861.