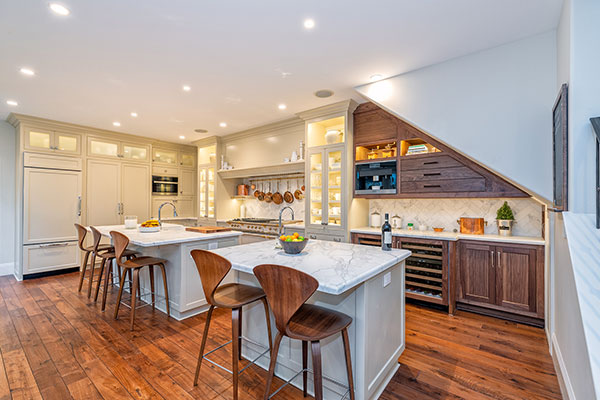 Spring is here and it's time to get ready for summer entertaining. Improving how your home functions will help you entertain with ease and grace. There is nothing like a home that reflects your lifestyle and needs.
A custom home has the layout of the space customized to how you live. Finding the right design team and contractor is one of the most important steps in the process. Custom home building in the coastal communities of Orange County can be more challenging because you need to use better quality materials to withstand the ocean air and the weather that comes with living at the beach. When living at the beach it's crucial to have your outdoors seamless with the indoors. It's all about your view and using your outdoor space.
All of my projects are custom down to the last detail. This involves how the home is going to function for the client and what it is going to look like, which includes all of the finishes. If your designer or your architect is not specifying these details upfront you're probably not going to get a custom home. My motto is…"It all starts with a good plan." Nothing turns out 5-Star unless it is planned in advance. Everything you are selecting should be decided on before the project starts or a multitude of problems could arise like change orders, going over budget, materials not available, delays to the project and more. Anxiety, frustration and financial loss all are a result of a lack of planning.
If you plan ahead you can customize your living space and entertain effortlessly and elegantly. I would love to speak with you about customizing your dream home.