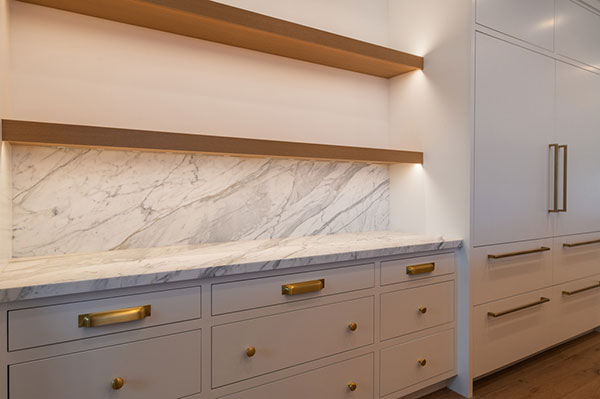 I started my residential career in custom kitchens because I love to draw and design furniture. I quickly realized that custom cabinetry transformed the kitchen and how the client functioned in the space. Most people remodel their kitchen because they plan on being in their home long-term. There is nothing worse than completing your remodel and everything not having their proper place.
Designing the interior of your cabinets is important because you want to make sure everything fits. The problem with ordering pre-made cabinets as opposed to custom is that you are left with very few options in the interior. For example, pre-made upper cabinets typically only offer adjustable shelving when in fact there are many more options available if you choose to go with a custom cabinetmaker.
If you don't work with a professional and miss this step, it could be a disaster for you and you will spend lots of time and money retrofitting the interiors to be customized to fit your utensils, cutlery, small appliances, and cookware. You need to participate in the process of designing the interior of the cabinets with your kitchen designer. It's important that you know what you are getting.
I offer my clients a one-stop shop where I handle all of the architecture, design, and construction. Lets talk about your dream home and customize it to how you live.