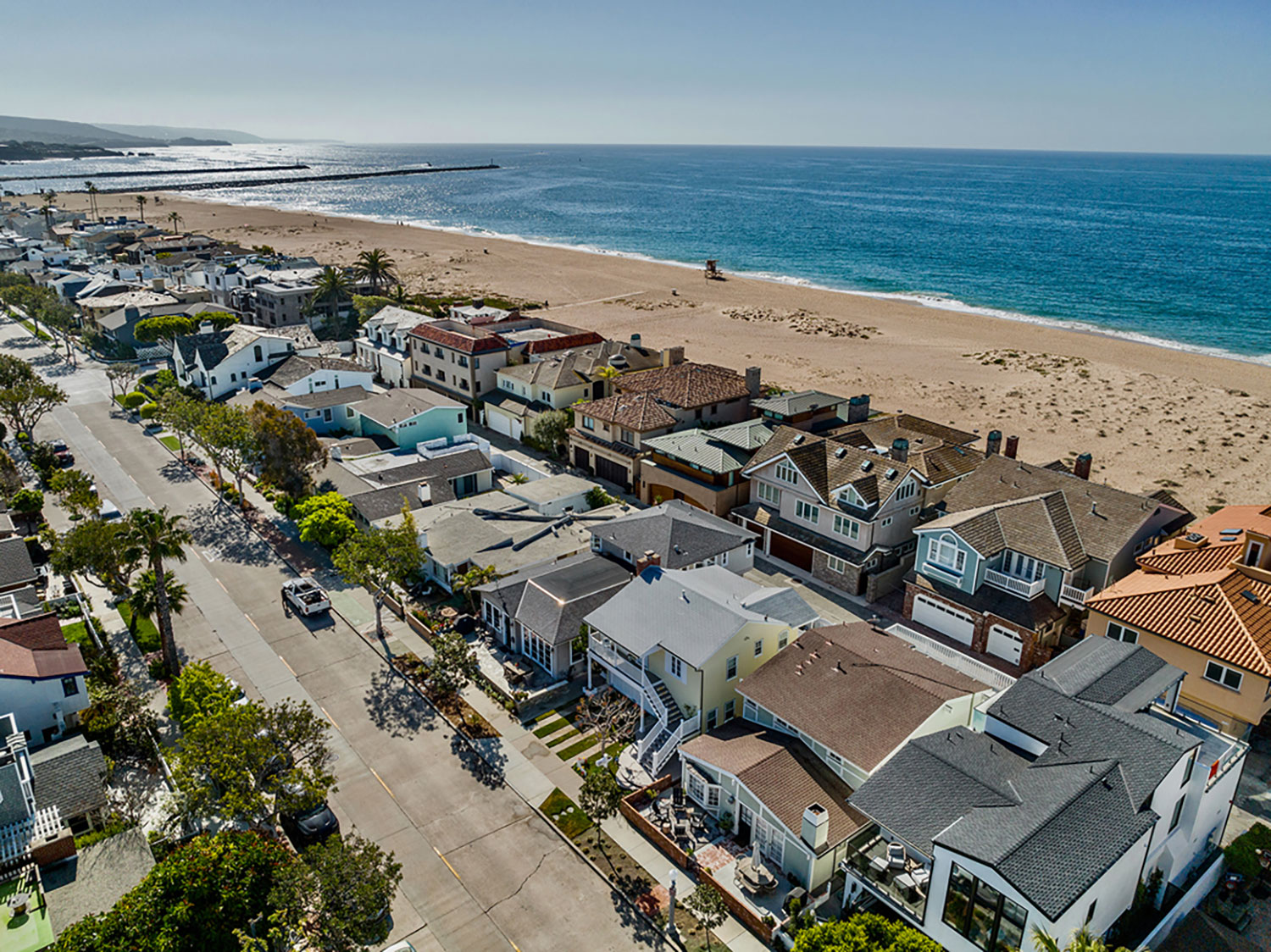 February Design Build Journal
Loving What You Do Makes Every Day Special
Being a female in the man's world of construction has proven to be one of the most rewarding things I have ever done. Not only have I proven that women can be in construction, I have also had a very successful career long before it was common for women to be involved in the construction aspect.
My first passion is being the designer. The most important part of the project is extracting the client's ideas from them and putting them on paper. All of the details of your custom dream home are in a well thought out set of plans drawn in advance of the project starting. In my case, after several years of being only the designer, I decided to take the next step and become the licensed general contractor so I could offer a truly seamless one-stop shop to my clients. Becoming the contractor was a game changer not only for me, but for my clients.
You can't build a project without good plans. Then everything else happens in the dirt. I just love being in the dirt getting it done right the first time with style and quality. It's such a pleasure to help people build their dream homes.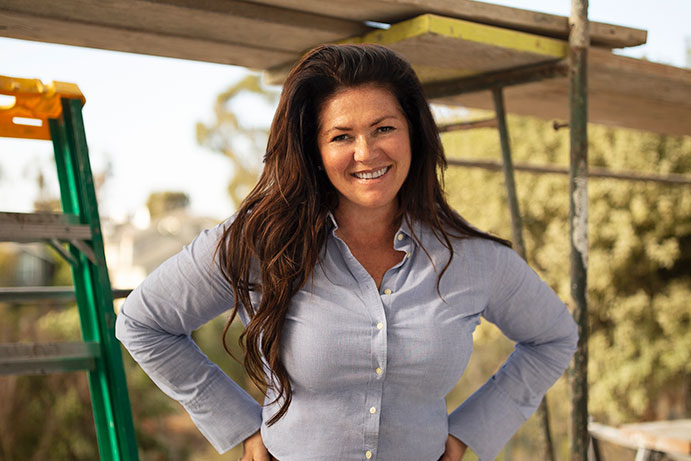 Remodeling For a Vintage Style Home
This job is the most wonderful experience I've had in a long time, doing the ultimate custom vintage design. It's been an honor and a pleasure working with the legendary Disney Imagineer Tony Baxter. Taking his dreams for his remodel and making them come true is my gift to him for his private home.
Tony imagined and developed all of the design details we built from on this project. There was a lot of work put into the drawings for this remodel. The craftsmanship required to execute these vintage designs was carefully drawn by hand. Every detail is custom and a replication of vintage architecture. This was a guest bedroom that was turned into a second screening room. The room was customized with exposed beams, a wood ceiling and a beautiful vintage finish on everything to make it look 200 years old. We put in a hidden movie screen inside a new faux beam above the windows. We also built a custom box to hold the movie projector.
I love these types of projects that have vintage details that allow us to show off our custom abilities. I work with the best craftsmen available who are able to do this high-end custom work. Check out Tony's magical vintage project on my website.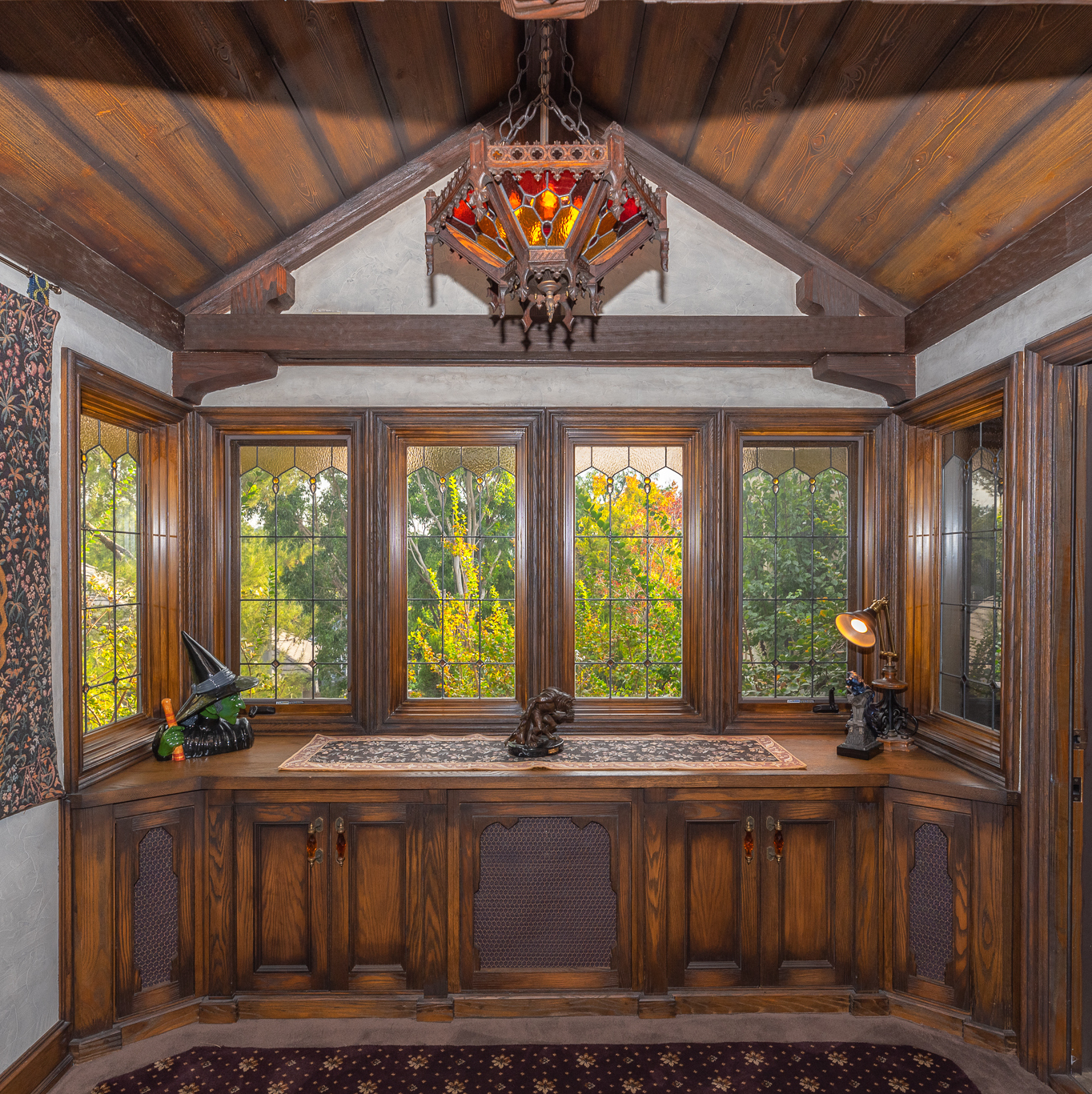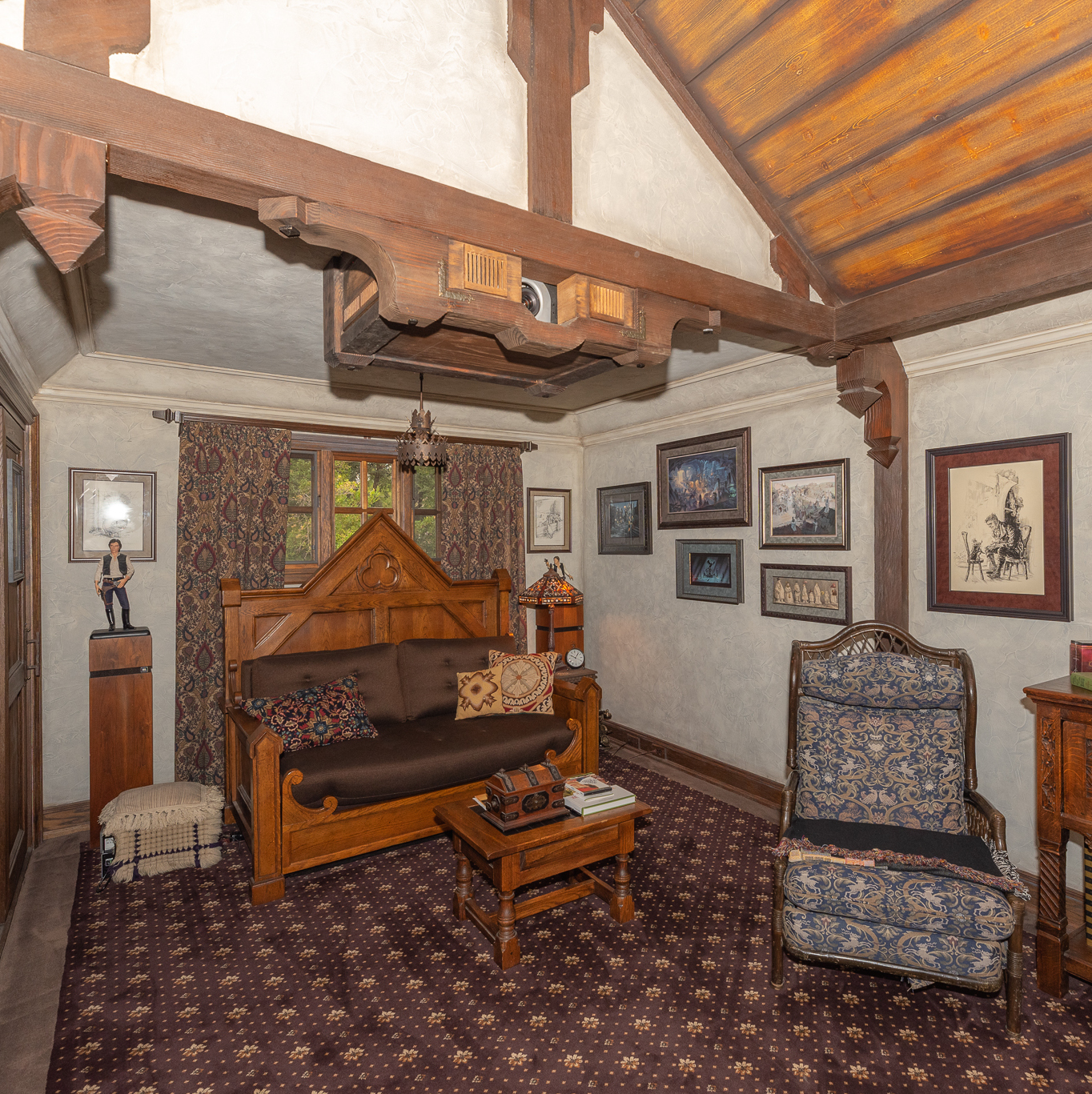 Bringing More Light and Volume Into Your Space
Bringing more light and volume into your space is important for giving the space a great feeling and having enough light to function in it. The best way to increase the volume of light in a space is to increase the source of natural light. Once the natural light is maximized, we increase the overall volume of the interior, add indirect lighting and carefully choose the proper paint colors.
One of the most dramatic ways to change your space is to vault the ceiling. I have done this a lot on numerous projects to increase the volume. Adding larger windows or a patio door makes a big difference to add more light. On this project, we vaulted the master bedroom to follow the new roofline. This involved working with my structural engineers to do the framing required to vault. The volume and feel of the room makes this space feel grand.
It is important to work with the right architect and/or designer when you are doing these kinds of extensive remodels or new construction. I love improving homes and making them more livable. Let's talk about your next custom home project.