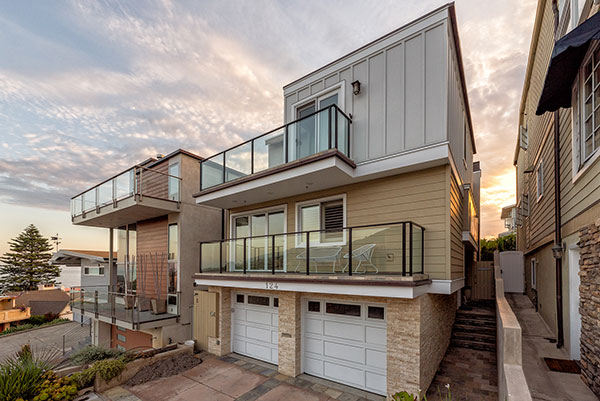 When you live at the beach in coastal communities of places like Laguna Beach, Newport Beach, Corona Del Mar and on the Balboa Peninsula, your home maintenance requirements increase. The mistake that some of the custom home builders make is they don't put their clients on a yearly maintenance schedule. Then preventative maintenance does not get done and before you know it there are leaks and other damages that cost money, which could have been avoided.
In order to stay ahead of costly repairs, this home maintenance checklist should be addressed by every homeowner. The most important thing about this list is to check it regularly so you can see the problems before they occur. It costs pennies to do preventative maintenance. If maintenance is neglected the damages could cost thousands of dollars.
- Change salt in water softeners
- Clean dryer vent
- Clean hood above the stove to remove the grease
- After the first year look for caulking that needs to be done inside the house
- If no one is living in the home for periods of time, then you must run dishwasher and flush toilets monthly to prevent dishwasher sealing drying out and sewage build up and drying on the sewage drain line
- Replace batteries in smoke detectors YEARLY
- Replace return air vent filters every 3 months
- If you don't have a water softener or descaler you will have hard water spots on all your shower doors and plumbing fixtures
- See warranty information on all products installed
- See care instructions for all materials installed
- HVAC filters changed; ducts cleaned
- Check smoke and CO2 filters
As a custom home builder, I always help my clients with their maintenance. My preventative home maintenance list for the lifetime care of your home can found on my website.