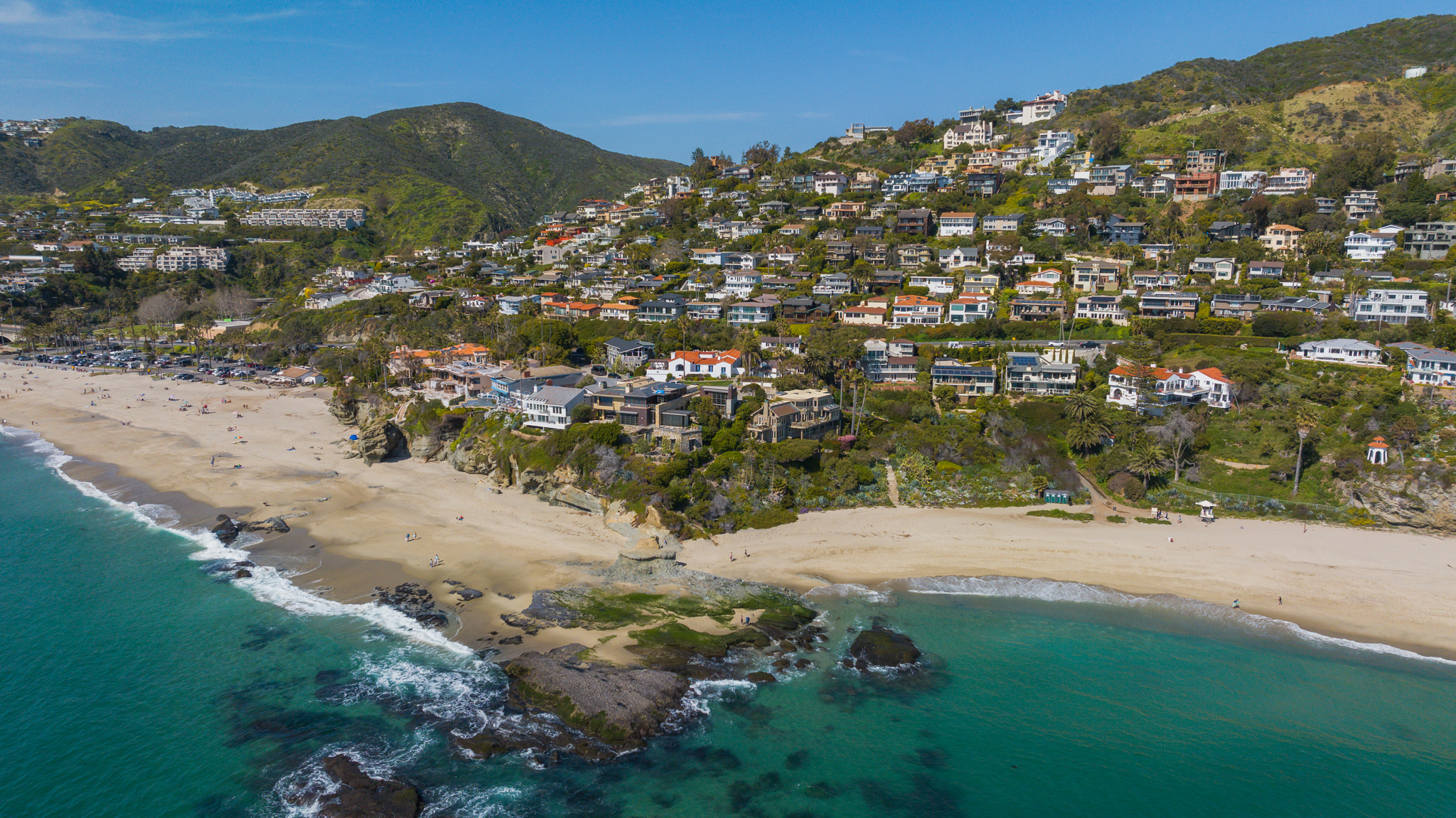 Happy Home Remodeling Month! I am happy to help anyone who is thinking about remodeling or building their new dream home from the ground up.
My motto is..."It all starts with a good plan." When I started working in residential design when I moved to Southern California, I quickly realized the homeowner would be better served if they had one point of contact to manage the entire process from conception to completion. That one person could work with the homeowner directly with their best interests in mind. Becoming a licensed general contractor enabled me to do that. It not only changed my life, it changed my clients' projects for the better!
No homeowner wants to end up in a nightmare scenario with the wrong people working for them. I am the steward of the project from conception to completion. I have developed my 7 Simple Steps that I use on all of my projects, which guarantees a successful outcome every time. Along with my longtime team of tried and true employees and subs, I offer a seamless 5-Star service where the client is able to enjoy the process without feeling overwhelmed. It's all about the team, the process and the execution.
I have this whole process detailed on my website. It explains what makes me unique and how I can make your Design Build project stress-free and enjoyable!
Who Makes Up Your Best Team For Your Remodel
When people hire me, they hire one person to do it all. I offer a seamless one-stop shop Design Build service. Traditionally, a client is faced with the task of finding an architect, interior designer, five engineers, and of course the contractor, not to mention the landscape architect and pool company. So that is a total of ten individual professionals.
If you don't hire all of these professionals to work on a custom home project things can easily fall apart. I have worked with the people on my team and my crew for ten, twenty and thirty years. Due to the fact that I have mastered this process and built up an amazing team, my clients can count on me to deliver to them a custom home on time and on budget. I start my day at 4am and I am on the jobsite a half hour before anyone else arrives. I think it's important that I am there and present to set a good example of the work ethic that I expect.
This photo is a typical day on the construction site with fifteen trucks for my employees and another five to ten trucks for my subs. If you don't have a mutual relationship of trust, the working relationship doesn't work. With my extensive background of being both a designer and contractor and my years of experience in the field, the team always relies on me for good direction and answers. The end result is an army of qualified and loyal teammates.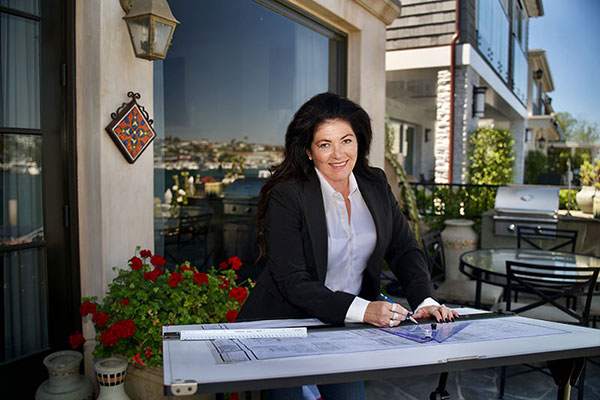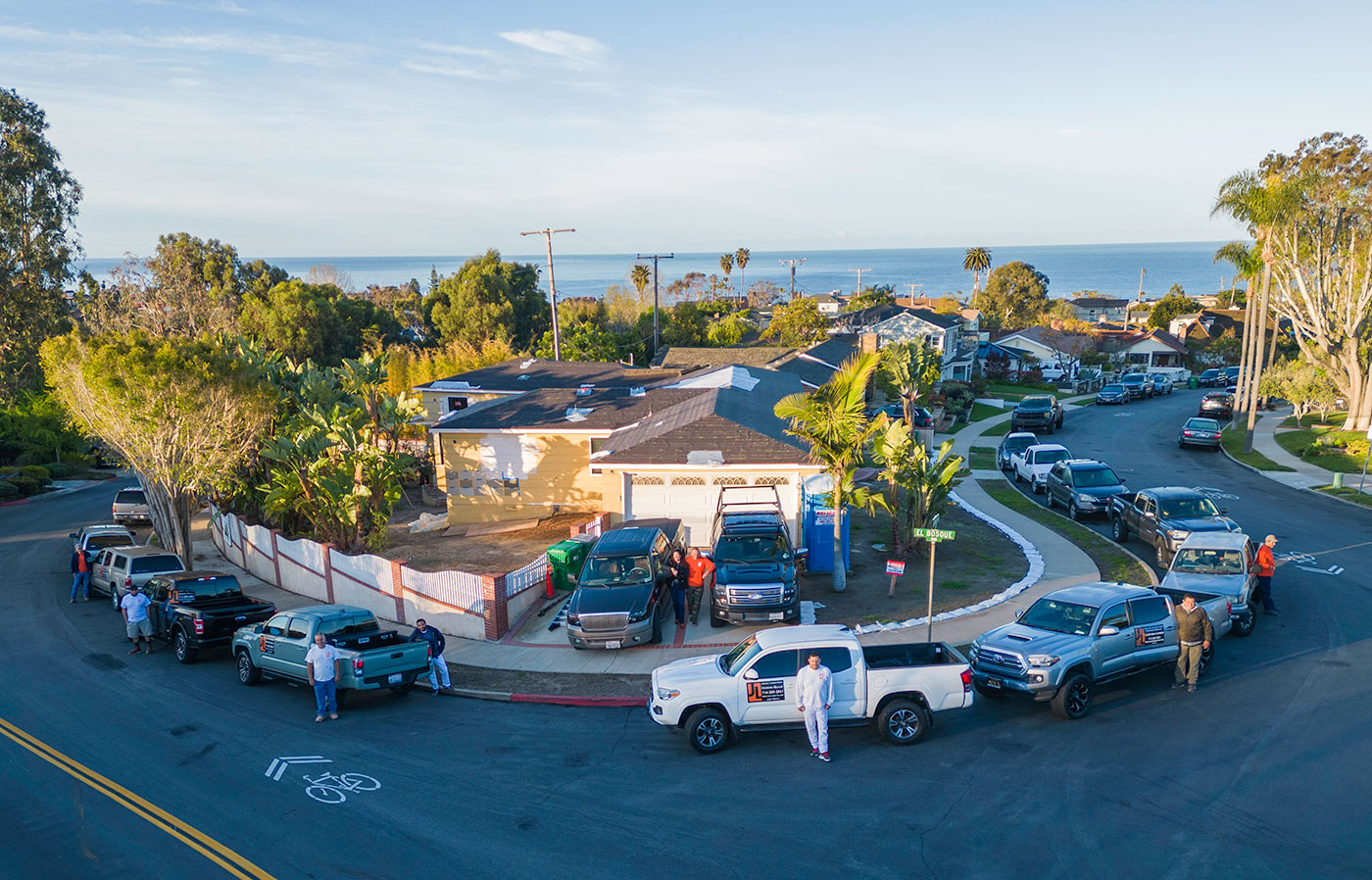 World Interiors Day
May 27th is World Interiors Day! I started my career in New York City in architecture and interior design working for the top 5 developers in Manhattan. After working on very large commercial spaces, I did all of the model homes in the luxury high rises the developers designed. I loved customizing themed interiors, which allowed the potential homeowner to visualize what it would feel like living there. My whole entire career is based on my love of architecture and my ability to space plan and make the spaces function for how people live and work in them.
This client has owned their home for over thirty years and spent years collecting mementos and making the home their own. They hired me to refresh it and update it, so they can continue to enjoy it. The cool part about this project is that we refreshed the existing cabinets and did not change the cabinet layout at all. We completely transformed the kitchen by changing the countertops from a 4-inch tile to a quartz slab. Then we added a vintage subway tile backsplash. The final touch was to add a new hardwood floor and custom stained to match the new countertop.
Let's talk about your dream home and get it customized to how you live.