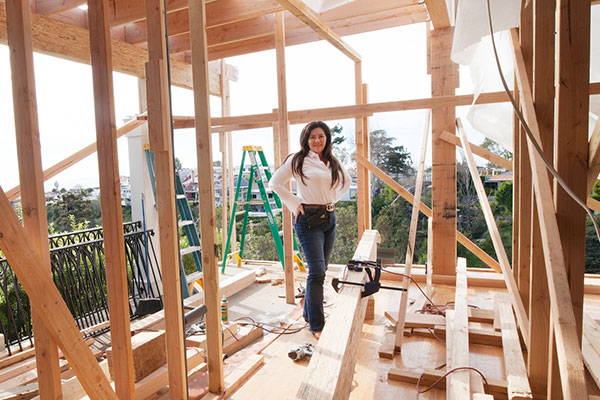 My passion is helping people and using my talents to provide a 5-Star stress-free process. What makes me unique is that I have the training and qualifications in the design arena and then I took the extra step to become a licensed general contractor.
When I started my career in New York City in the 80s after graduating Iowa State University, I worked for the largest developers and contractors in Manhattan. I was thrown into corporate board meetings at an early age due to my ability to design and explain what worked and didn't work on the plans. Part of my job was to go to the construction site and stand in the dirt to check all of the plans and do field measurements. That is still one of the biggest parts of my job today.
I took all of that professional experience and started a career in the residential arena when I moved to California. One of the biggest things I noticed in residential custom home building was that the homeowner was completely overwhelmed. There was confusion because there was a huge communication breakdown between the homeowner and all the people who were hired to supposedly do this job right the first time. My solution to the nightmare scenario they were having was to become a licensed general contractor. Becoming the contractor eliminated the confusion and stress and I was able to give the client a seamless process from conception to completion.
Being a one-stop shop custom home builder in Orange County has transformed how the process works for the client. As the designer and the contractor, I am involved in every aspect of the project, including drawing all the plans and submitting them to the city. The fact that I manage all of this as one person and I am the only point of contact for the client eliminates grief and stress and actually allows them to have a life during this process.