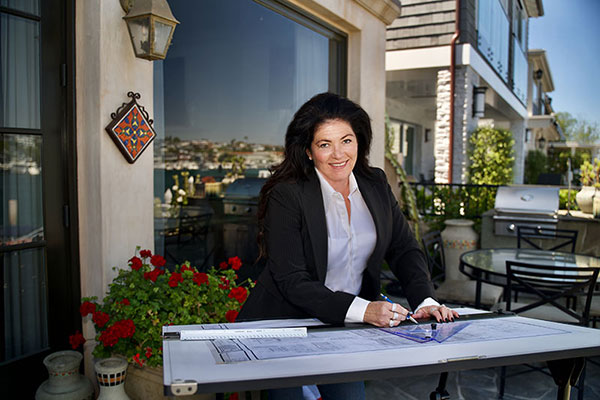 My motto is…"It all starts with a good plan." I am not only the designer and the contractor, but I am the steward of the project working on the client's behalf at all times. This is what makes me unique and sets me apart from all the other contractors in the coastal communities of Laguna Beach and Newport Beach and across the United States.
The first step of the process is taking the client's dreams and putting them on paper. After the direction of design is completed, probably the most important initial step is to review these plans with everyone on the team, which includes the architect, structural engineer and the builder. The secret to success is to have all the team members communicating day one before you waste your time and money on plans that don't work or you can't afford.
In my case, I do all these things personally as a one-stop shop. The five engineers are already on my team and we are talking day one. Without plans there is no project. The plans determine everything you are going to do. The scope of work for your custom home construction project is based on what is in the plans. Also, what is in the plans is how it is built and how the bids are obtained. Without plans that are accurately drawn or completed, it is impossible to get accurate bits that are apples to apples not to mention having incomplete design specifications before construction starts is a recipe for disaster.
Once you have completed plans with all specifications and material selections made, it's then okay to sign the construction contract, which contains the complete scope of work, scheduling and itemized costs. If you don't have complete plans, it will be impossible to follow the budget. Change orders are things that happen during the job whether it is something you wanted to happen or an unknown situation. Change orders must be documented on the plans. Once it is reflected on the plans, you can continue on with the project because the plans must match exactly what's being built.
My favorite part of the process is putting the client's dreams on paper and overseeing everything that needs to be done. Please call me for more information about my one-stop shop (714) 305-2861